Our orders for working end and forehearths are generally laid out for inspection, before they are packed and delivered.
These images show a recent layout of seven lines of bonded high alumina channels (trademark A 95 V) for the Turkish market.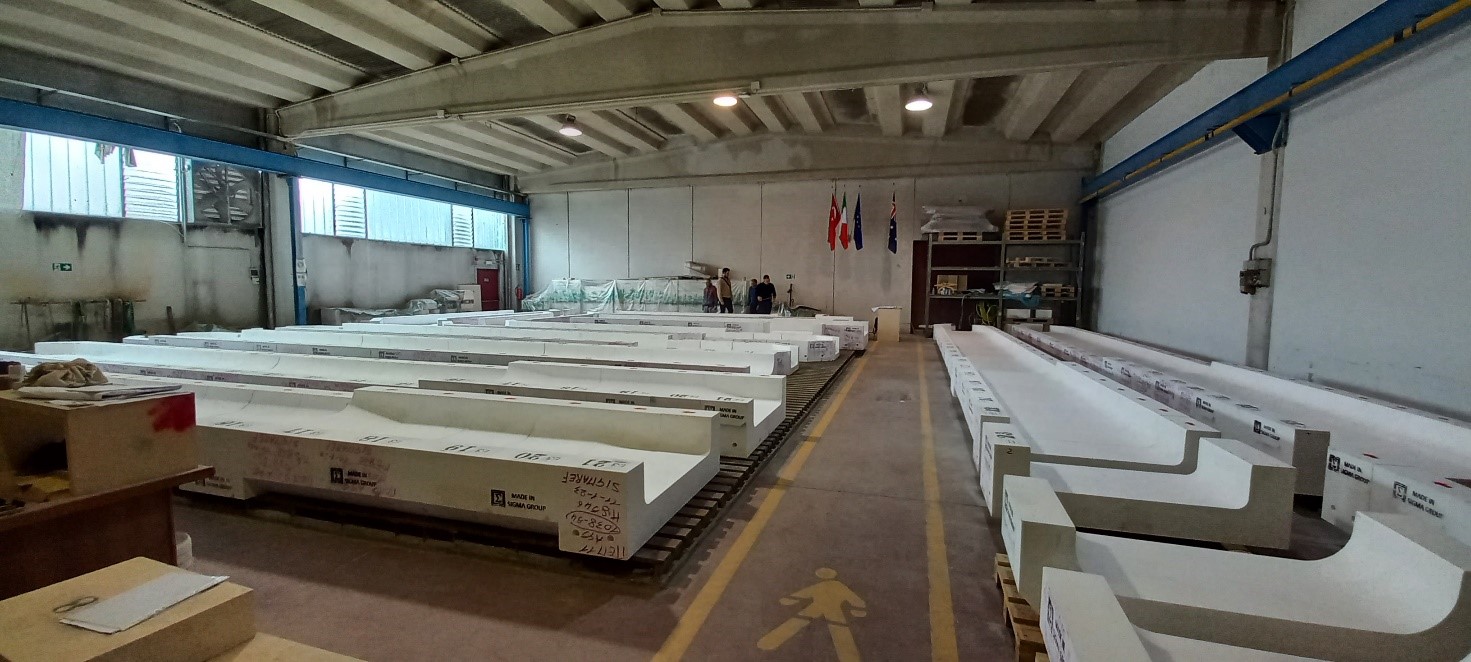 A 95 V has been approved and delivered to the main glass producers worldwide: more than 2000 tonnes in 15 years.
Thanks to our manufacturing technology it has proven to have a corrosion resistance higher than fused-cast α-β alumina and better than the other bonded materials tested at typical forehearth working temperatures, additionally we can manufacture big shapes up to K 60'.