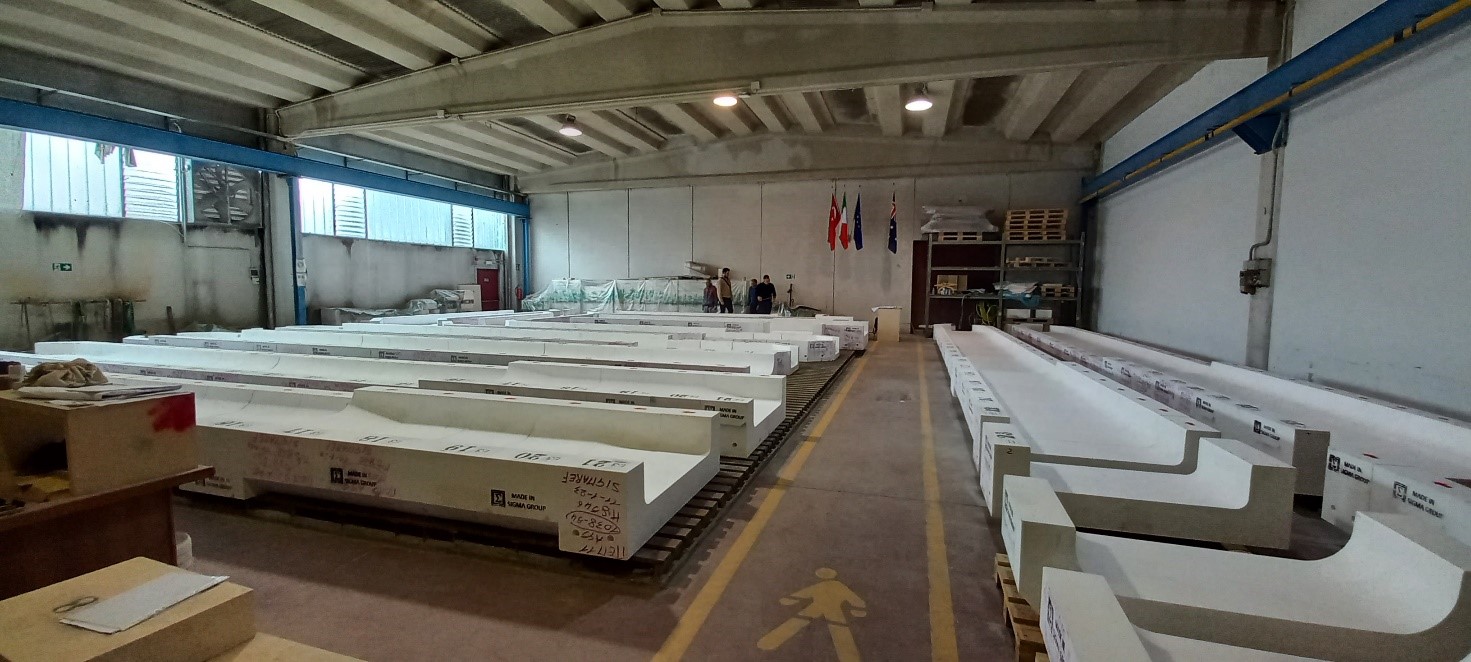 Our orders for working end and forehearths are generally laid out for inspection, before they are packed and delivered.
These images show a recent layout for Sisecam Glass Packaging:  we were selected for the supply of seven lines of bonded high alumina channels (trademark A 95 V) for the Eskishehir plant.
SIGMA's latest investments in finishing equipment
SIGMA controls all the steps leading to the production of refractories and has recently invested again in finishing with two additional double-disc grinding machines, one in Plovdiv, the other one in Locate Varesino.
The company's plants are now equipped with:
Nr. 5 double-disc laser centring grinding machines (3 in Plovdiv and 2 in Locate)
Nr. 5 five-axis numerical control workstations (3 in Locate and 2 in Plovdiv)
Nr. 6 cutting machines (4 in Plovdiv e 4 in Locate)
Additionally, we have 3 dedicated areas (2 in Locate and 1 in Plovdiv) for pre-assembly and inspection.
This state-of the-art equipment allows us to expedite grinding and pre-assembly operations both for forehearths & working ends and bottom paving both on an emergency basis or for any new orders.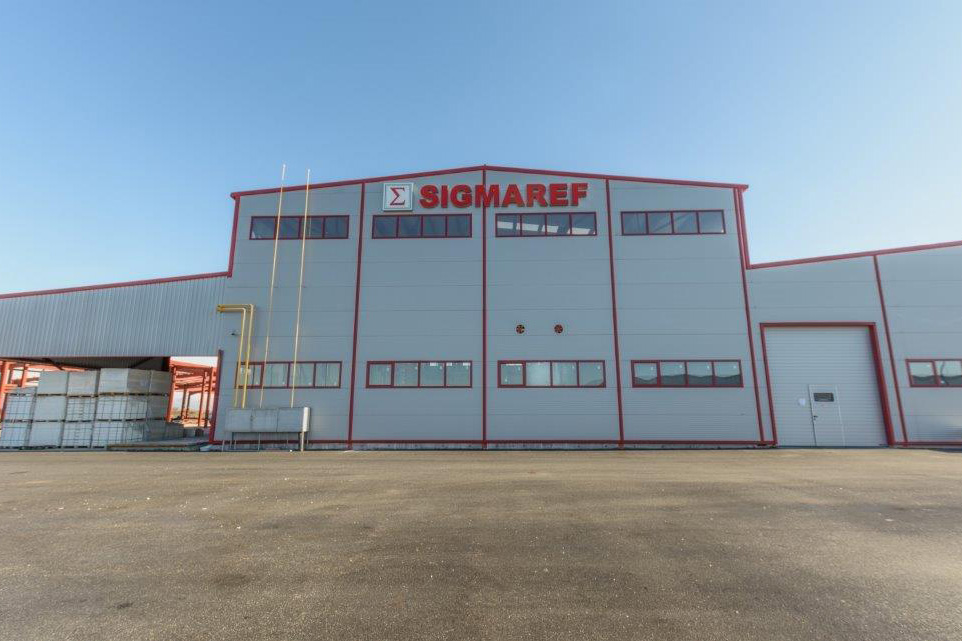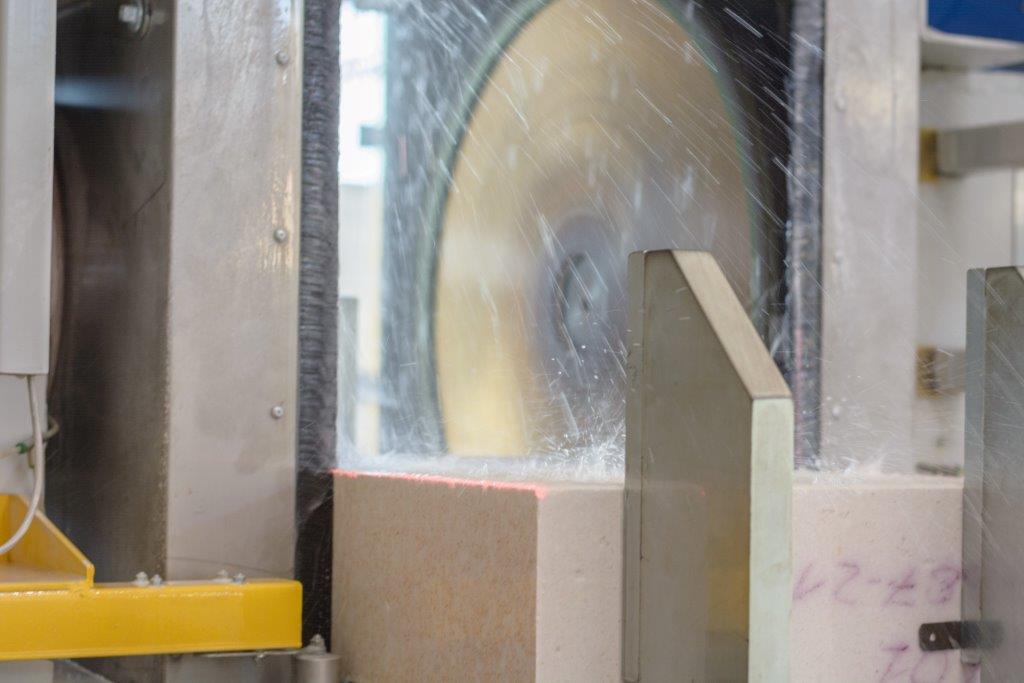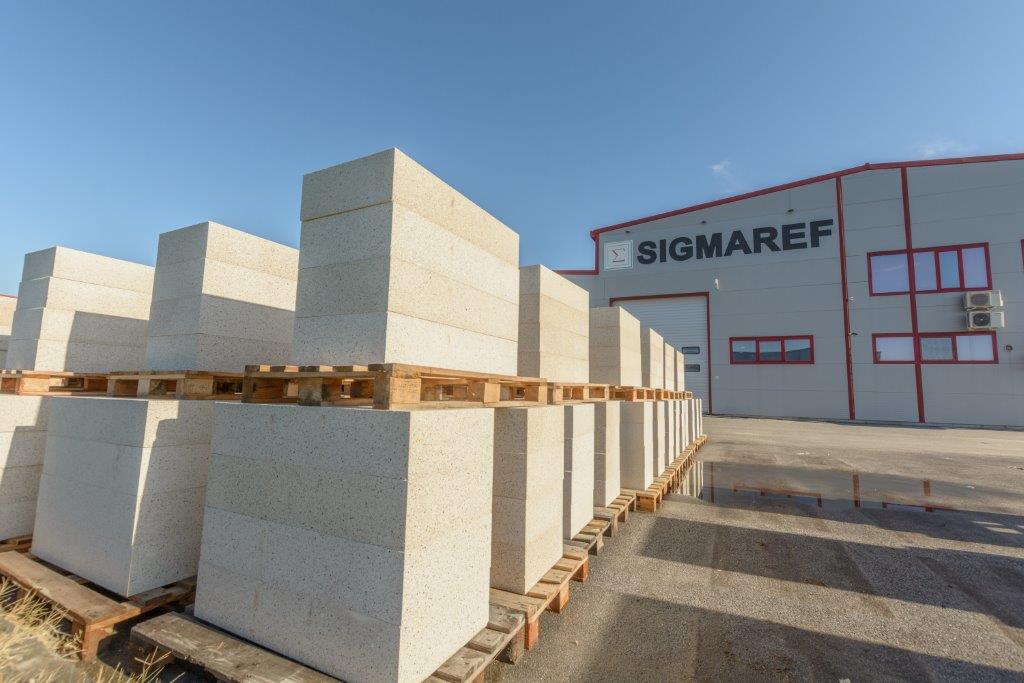 SIGMA generally attend the major exhibitions, conferences and events planned throughout the year to build relationships and network with the Glass Industry personnel from all over the world, keep in touch with developments in refractories as well as find new business opportunities.